Graduates Olivia Webster, Digital Marketing Executive, and Leeds-based Yasmine Moro Virion, Account Executive, have both recently joined the BLUE team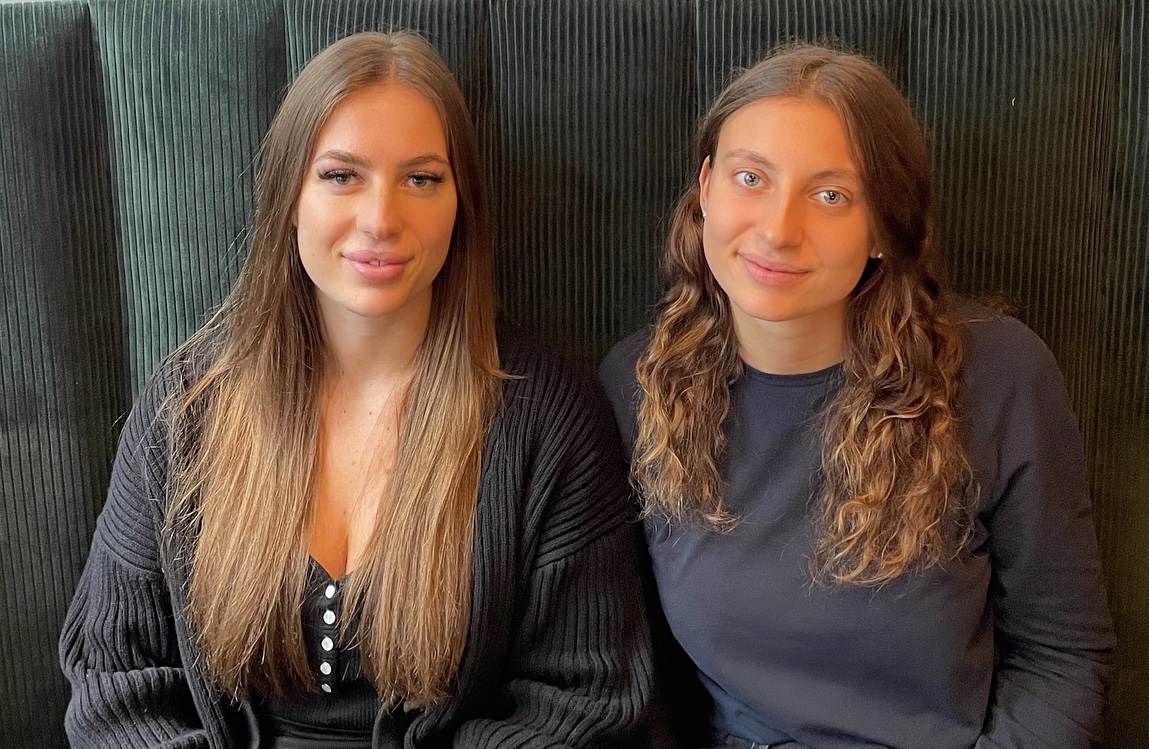 LONDON – October 2022: BLUE Communications, an award-winning global brand, PR, and digital marketing agency working with businesses across the multi trillion-dollar marine and energy markets, has welcomed four new team members to its Engage department, at a variety of levels, with new hires in the London and Oxford offices, as well as its recently-established Leeds hub.
The recent appointments include graduates from both the University of Leeds and Leeds Beckett University, with Leeds-based Yasmine Moro Virion, Account Executive, and Olivia Webster, Digital Marketing Executive, both joining the team. The agency also welcomes London-based Rob Morris and Leeds-based Alice Fairless as Senior Account Managers.
BLUE is a PR Week Top 150 company and the 7th largest B2B agency in the UK, with more than 50 retained clients, extending across 19 countries around the world. The consultancy reported fee growth of 20% year-on-year this spring and is now expanding its team as it onboards additional clients - supporting brands across the marine and energy sectors as they continue to adapt to the energy and digital transitions facing their industries.
Yasmine Moro Virion joined the BLUE team in June 2022, having graduated from the University of Leeds with a first-class degree in journalism. Adding to BLUE's digital team, Olivia Webster joined BLUE in June 2022, following an internship at a B2B/B2C tech consultancy and, graduated from Leeds Beckett University where she studied Business Management with Marketing – completing the qualification with a first-class honour.
Senior hire Rob Morris joins BLUE with 19 years' international journalism, copywriting, PR, content marketing, digital and social media experience, gained from working in marketing/communications and PR roles for organisations including London Business School and The Open University and most recently, a maritime communications agency. Alice Fairless also fills the role of Senior Account Manager at BLUE, following roles at tech and B2B PR agencies, managing clients including cybersecurity giant RSA and software intelligence company Dynatrace. Prior to this, Alice worked with high-growth tech start-ups at W Communications.
Commenting on the growth of the team, BLUE Engage Lead, Amanda Lyons, said: "Our work has never felt more meaningful, and we are delighted to be growing a team that shares our passion influencing positive change to create long-term shared value for our clients and their communities. I believe that this is one of the main reasons that people at every level join BLUE and we look forward to supporting our new starters and graduates in a long, rewarding career with us."
As the marine and energy sectors continue to evolve, BLUE Communications is hiring at all levels, with a specific focus on graduates. A core element of BLUE's culture, the company prioritises promoting from within from junior level, which both develops and preserves the specialist maritime and energy industry knowledge and sustainability expertise that BLUE has become so well known for.
Find out more about the areas we work in, and how you can help organisations to embrace the power of brand and industry knowledge, to truly drive progress in the energy transition – visit https://www.blue-comms.com/careers/