by Mr Shin Furuta, President, Daikin Reefer, first published in Green Port, 20th September 2016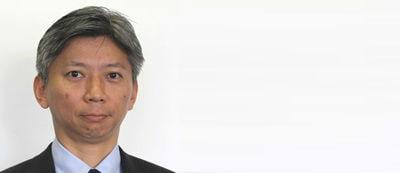 Growth in global containerised trade slowed considerably last year and the container industry is struggling due to low freight rates. However, according to industry analysts Dynamar, the transport of perishables by sea is estimated to have grown by 4.4% in 2015 to 105.5m tonnes. As global populations and average salaries grow and the demand for food from overseas increases, the reefer segment continues to expand. In line with this, Drewry predicts an increase in total seaborne reefer cargo transported in reefer containers to 82.3 percent or 19.4 million tons by 2019, with meat, poultry, fish, seafood and bananas the main traded commodities.
In today's depressed market, reefer capability provides both shippers and shipping lines an opportunity to provide new services and added value to their customers. Even though reefer containers constitute a modest portion of the total global container market – about three percent – the expectations of growing demand for imported food items, not least in newer growth economies, represent a significant explanation for the carriers' increased focus on the reefer market, a focus which at the same time could compensate for the lower rates on "dry" containers.
This is why shipowners and operators are leveraging eco-economic differentiators to secure the interest of shippers who demand both quality and efficiency for the carriage of frozen and chilled cargoes.
In January 2015, for example, United Arab Shipping Company (UASC) announced an order of 2,000 reefer containers from Daikin. The containers were fitted with Daikin's latest LXE 10E model reefer unit – the "H" model. While providing the optimum temperature environment and airflow for chilled cargo, hard- and software developments have significantly reduced power consumption, achieving a 50% reduction in comparison to the earliest model, introduced in 2001. The units have a highly sensitive temperature control system, making it suitable for any weather condition and all types of cargo. UASC cited its overarching commitment to investment in eco-efficiency and environmentally responsible operations as part of the rationale for choosing this solution.
In autumn 2015, German-headquartered carrier, Hamburg Süd took delivery of 3,000 Zestia units from Daikin. Back in 2013, the company released a document entitled: "Making it our Business", which outlined its vision for ecological, social and community responsibility. Within this it highlights the target in relation to reefer unit performance by forecasting an energy consumption reduction for reefer units entering Hamburg Süd's fleet in 2015. The company cited reduced ownership costs, energy savings and precision of temperature control as key factors in its decision to invest in Daikin's Zestia units.
Using Daikin's DC invertor scroll compressor technology, adapted from the global air conditioning sector, the Zestia unit delivers significant energy savings. Traditional single-speed compressors deliver a fixed amount of cooling and heat and operate on a 'stop-start' principle, maintaining the set temperature. By contrast, inverter compressors run at variable speeds, allowing cooling capacity to adjust precisely according to cargo needs. As well as reducing total operating costs and CO2 emissions, this invertor technology also contributes to the prevention of global warming.
The market is tough and most major container ship lines reported negative operating margins for this year's first quarter because of record low freight rates. Despite this, the expanding global cold chain stands out as a bright spot in the international trade and transportation sector. As eco-efficiency drivers continue to influence the buying decisions of both shipowners and shippers, it is this married with maximum reliability that remains central to the evolution of reefer technology.