Back to news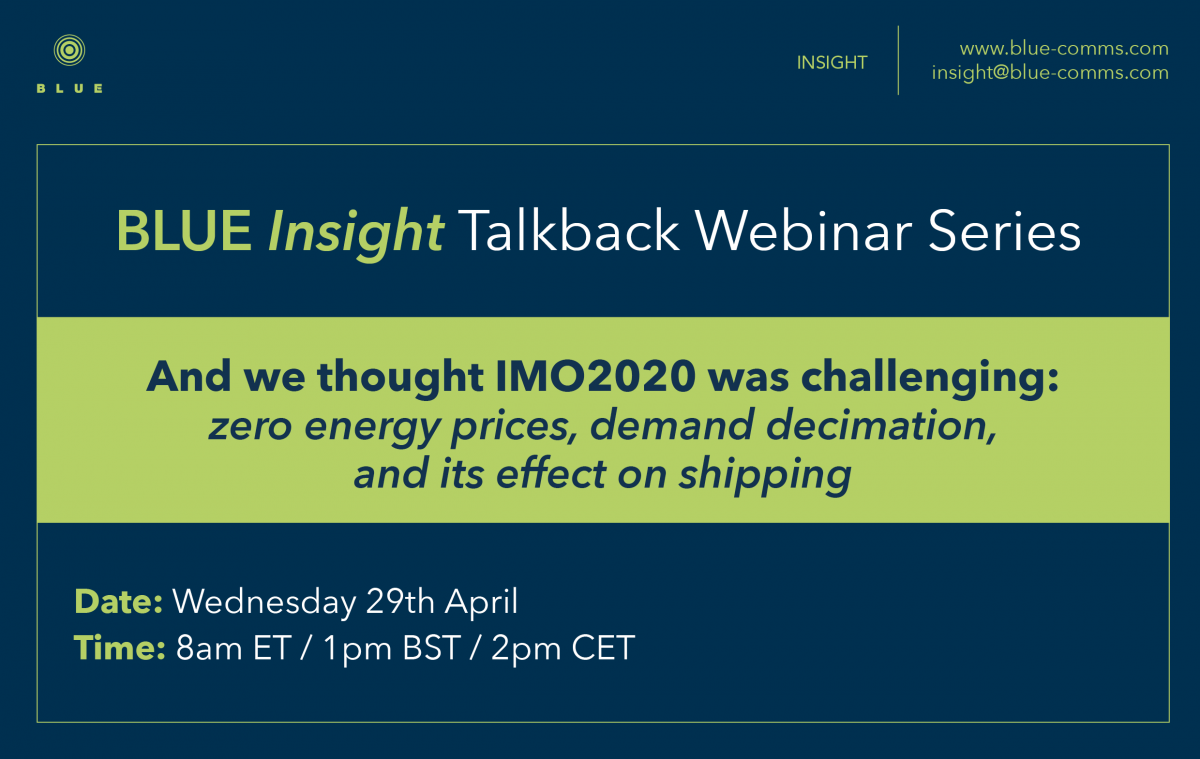 COVID-19 has generated the most rapid shift in global economic health ever seen – triggering a collapse in oil prices and a crisis in shipping markets.
Remember IMO2020? – What's happening with bunker prices, quality and inspections, enforcement and scrubbers?
Global Recession – What will happen to the marine fuel supply chain, shipping, credit and the low carbon energy transition?
This webinar's participants will unpick some of the knock-on effects of this new reality.
Panellists:
Adrian Tolson
Director, Lead, BLUE Insight
Jan Christensen
Senior Director Purchasing and Supply, Hapag Lloyd
Charlotte Røjgaard
Global Head, Verifuel
Moderator:
Amie Pascoe
Director, Lead, BLUE Engage
More news
Rhetoric Versus Reality: Can We Handle the Truth? - LISW 2023
Posted 18.09.2023
View
Career Snapshots - Sam Jackson
Posted 01.09.2023
View
BLUE LISW Event Shipping and Decarbonisation: An Inconvenient Truth?
Posted 29.08.2023
View